Purchasing and Accounts Payable Office

The Purchasing/AP Department is dedicated to the effective and efficient procurement of goods and services which best support the College's Strategic Initiatives. We will accomplish this through exceptional customer service, innovative processes and ethical sound business practices.
Staff

Bobbi Smorol
Director of Business Services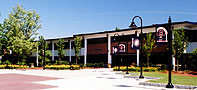 (315) 792-3017
bsmorol@utica.edu
Colleen Bentley-Ciccone
Assistant Director of Business Services
(315)792-3018
cmbentle@utica.edu
Megan Upcraft
Purchasing A/P Specialist
(315) 792-3718
maupcraf@utica.edu
Our Address
Utica College
Purchasing/Accounts Payable Dept.
1600 Burrstone Road
Utica, NY 13502
Our Location

Our office is in the Utica Business Park
6 Rhoads Dr.
Utica, NY 13502
Share
|