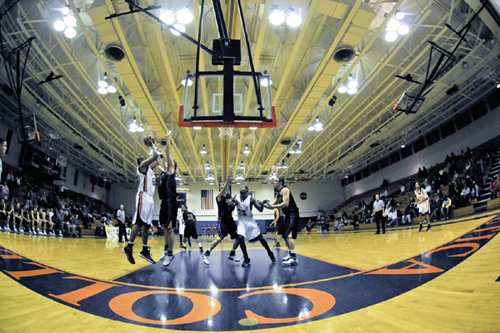 Sometimes A Game Is More Than Just A Game.



thletics is an integral part of the culture of Utica College. It's also a great way to learn about life.

UC offers a great many opportunities to celebrate the spirit of competition with 22 Division III intercollegiate sports programs affiliated with the NCAA, Empire 8 Conference and the ECAC, plus a full roster of intramural athletics. Determined competitors throughout the year, the Pioneers are well supported by members of the College community and the greater Utica area alike.

How well supported? One small example: in 2007, UC's men's hockey team set a Division III attendance record, outdrawing most Division I institutions.

When you participate in UC sports, you share a special connection with teammates, supporters, faculty, and alumni – one that stays with you long after you've graduated.