Presidential Search
A New Era of Leadership
Utica College names its Ninth President

A Message from the Chairperson of the Utica College Board of Trustees

February 8, 2016
Dear Members of the Utica College Community:
I am very proud to announce that the Board of Trustees has selected Laura Casamento as the next president of Utica College. Effective August 1, 2016, she will be appointed as the College's ninth president – and the first female chief executive officer in the College's history.
This decision follows a national search and comes after careful and exhaustive consideration of a highly qualified group of finalists, each of whom made a distinct and compelling case for the opportunity to lead this institution. It is a testament to the Search Committee's careful attention to the College's needs that we had three such highly qualified finalists.
The Board strongly believes that Ms. Casamento's skills and accomplishments enabled her to rise above the other two candidates. She has played a major role in increasing external funding to the institution, strengthening the institution's financial position and thereby making it possible to improve the teaching and learning environment. Under her leadership, Annual Fund donations have more than doubled, growing from $425,000 to $970,000, allowing the College to add faculty and staff positions, achieve more competitive salaries, construct new facilities such as F. Eugene Romano Hall, Economic Crime and Justice Studies Building, and the Todd and Jen Hutton Sports and Recreation Center, and renovate Clark City Center and multiple science labs. Ms. Casamento has also assembled a strong enrollment management team, headed by Vice President Jeffery Gates, whose members have significantly increased applications, making it possible for the College to be more selective in accepting students who are better prepared for academic success.
Most importantly, Ms. Casamento has enormous respect for the academic enterprise, and has partnered well with the College's chief academic officer, Provost John Johnsen to advance academics at UC. As chief executive officer, Ms. Casamento will bring to the table those additional skills that a college president must possess to ensure the overall well-being of the institution.
The most important job of a board of trustees is selecting the right president. Eleven months ago, when the Board put together this presidential search, we were determined to find a dynamic, future-focused leader who could support and build upon this institution's current trajectory as a leader in an innovative approach to higher education, and, working together with our faculty and administrative team, lead us into a new era. We desired a leader who understood and was deeply passionate about Utica College's mission and values as well as its history and unique character. We wanted a president who possessed both the skill and the will to navigate this institution through the extraordinarily complex challenges that all colleges and universities, especially those with modest resources, face in the contemporary higher education landscape.
In Ms. Casamento, the Board strongly believes that we've found such a leader. She is a great listener and a great learner, qualities that will serve the institution well as she actively engages with the Board, faculty, administrative team, and the rest of the UC community to envision and plan for the College's future.
I would like to thank and commend trustee Mark Salsbury '79 and the entire Presidential Search Committee for leading an inclusive, comprehensive, and highly professional search process. As well, on behalf of the Board, I would like to offer my sincere thanks to all of you who have participated in this important work over the past 11 months.
The Board is now assembling a transition team that will be charged with ensuring that the next five months provide opportunities for Ms. Casamento to meet with the various constituencies of the College and familiarize herself with their concerns and thoughts about this institution's future as she works with the Board to set the agenda for her presidency.
Please join me in welcoming Ms. Casamento into her new role.
Sincerely,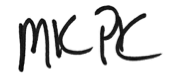 Mark Pilipczuk '88
Board of Trustees Chairperson