SUPPORTING UC

Advancement at Utica College


W
e are at the commencement
of a new era of achievement in the history of Utica College. It will be a time of great promise as well as significant challenges, and we have already started the first chapter.
As we take the next step on this remarkable journey, we will continue to define our own destiny – as we have always done – through our abiding commitment to the values upon which UC was founded.

Current Priorities


The Gordon Science Center Capital Project
Annual Fund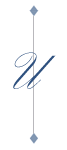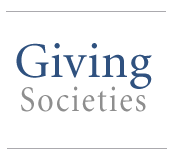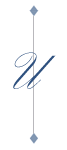 Advancement News


UC Dedicates State-of-the-Art Facility
New Building to House Economic Crime, Cybersecurity, Justice Studies
Written By Keith Henry, Christine Leogrande
Officials cut the ribbon on UC's newest academic structure
---
Contact
cleogrande@utica.edu
Utica, NY (04/03/2009)
- Utica College President Todd S. Hutton and Board of Trustees Chair Larry Bull presided over the ribbon-cutting ceremony at UC's new Economic Crime and Justice Studies building today. The newest building to rise on the rapidly growing campus is a state-of-the-art facility with smart classrooms, faculty offices, a 135-seat auditorium and cutting-edge research laboratories.
Assemblywoman Roann Destito and Congressman Michael Arcuri, both of whom helped secure a $1.4 million grant for the project, were also in attendance. The 22,000-square- foot building was completed in November 2008 and classes for both graduate and undergraduate students began in January 2009.
The new building houses the Center for Identity Management and Information Protection (CIMIP) of Utica College, a research collaborative of academic, corporate and governmental entities engaged in an aggressive research agenda that focuses on critical and evolving issues in identity management, information sharing and data protection. CIMIP has garnered national attention with its landmark study of identity thieves, and its current project, a study of sex offenders who escape detection through identity manipulation.
The Economic Crime Institute (ECI) of Utica College, which supports education and research in economic crime and information security, providing a reliable resource for innovative solutions to corporate, government, and law enforcement, is also housed in the new building.
The dedication marks the completion of Phase II of UC's science and technology complex project.
UC has recently expanded its suite of criminal justice programs with the addition of an online master's degree in criminal justice administration, with particular emphasis on leadership and planning skills. For more information about this or any of UC's programs, visit
www.utica.edu
.
# # #
---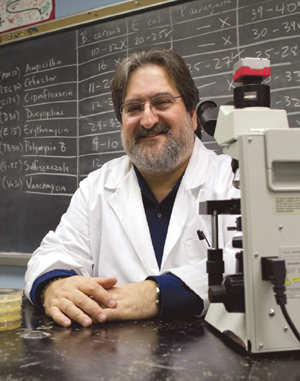 "Probably the safest investment one can make is in education. It's a resource that's not going to diminish. You're investing in the future."


- Lawrence Aaronson, Ph.D.

Harold T. Clark Jr. Professor of Microbiology


Make a Gift Now →
PROFILES IN GIVING:

PAT BAMDAD '65

W
hile
some people love to cook, Pat Bamdad '65 takes her culinary passion to a whole new level.
...more >