Young Scholars Liberty Partnerships Program
Young Scholars Staff Members
Pamela G Matt, Esq.
Executive Director
(315) 792-3237
pgmatt@utica.edu
Pam joined Young Scholars LPP in June, 2015 as the Program's Executive Director. In this position she oversees the Young Scholars Program as well as the Program's funding, activities, staffing, public relations, and collaborative efforts with other organizations. Her previous experience includes three years as the Executive Director of the Greater Utica Chamber of Commerce, as well as Advancement positions held at Colgate University and SUNY Polytechnic Institute. Pam is a 2014 YWCA Salute to Outstanding Women honoree in the category of Professions. Pam holds a Bachelor's Degree in Economics from Trinity College and a JD from Duquesne University.
---
Mary Hayes Gordon '82, G'13
Director of Program Operations
(315) 792-3208
mahayesg@utica.edu
Mary Hayes Gordon started with Young Scholars as a part-time Mentor Coordinator in 2007. In 2008, she worked for a short time as the Financial Literacy Coordinator before assuming the position of Assistant Director. During her time as Assistant Director, Young Scholars steadily increased programming and partnerships, including working with Zonta International, the Mohawk Valley Latino Association and the Steven Swan Humane Society. Notable program expansions include Colgate University High School Seminar, a 10-week SAT Preparation course and Mary's particular favorite, the three-week Summer STEAM Scholars program. Mary is a 2017 YWCA Salute to Outstanding Women honoree in the category of STEAM. Mary holds a Bachelor's degree in Journalism from Utica College and a Master's Degree in Liberal Studies from Utica College with a concentration in the history of under-represented people.
---
Ben Atwood '09, G '13
Assistant Director
(315) 792-3168
batwood06@utica.edu
Ben joined the YSLPP team in 2010 as a Site Assistant at JFK Middle School. He completed both his undergraduate and graduate studies at Utica College in 2009 and 2013 respectively, and is a NYS certified teacher. He was the Site Supervisor at Proctor from 2012-2016. In his current role as Assistant Director he is able to work with the faculty, staff, and students at all four sites to ensure a consistent first-rate experience for students at each. In 2016, YSLPP achieved a 100% graduation rate at Proctor HS and a program-record 35 students graduated with a NYS Advanced Regents Diploma. Ben was awarded with an Empire State Excellence in Teaching Award in July, 2016 from NYS, a Professional Staff Advisory Council Recognition Award from Utica College in May, 2016, and a Utica Rotary Pride of Workmanship Award in October, 2016. After a playing career from 2005-08, Ben spent his 7th year coaching kickers and punters for Utica College Pioneers football in Fall 2016.
---
Tom Fletcher
Academic Coordinator
(315) 792-3237
tgfletch@utica.edu
Tom has been with Young Scholars LPP as their Academic Coordinator since May, 2014. He has been instrumental in developing instructional strategies to increase student performance and achieve group success at the Regents graduation level and the Advanced Diploma. Tom came to Young Scholars after a 30 year career in public education with both Westmoreland and the Utica City School Districts. Those years were punctuated with twelve years in the local business sector working for General Electric and Lockheed Martin corporations. He also served six years on the Board of Education of Clinton Central Schools. This year, Tom is leading an initiative with YSLPP to increase student attendance and performance to coincide with efforts underway by the UCSD.
---
Amber Recio '13
Administrative Assistant
(315) 792-3237
acrecio@utica.edu
Amber was appointed to the Administrative Assistant position for the Young Scholars LPP position in May 2016. Amber graduated from Utica College in 2013 with a degree in Public Relations. Originally residing in Manhattan, she found herself desiring to come back to her second home in Utica. Amber was a part of a program similar to YSLPP in her high school that set her up for college readiness and assisted her with SAT's. In her position with Young Scholars LPP, she is responsible for organizing the record keeping, correspondence and grant reports for the Young Scholars LPP. She is an active alumnus at Utica College and continues to stay connected via her ties to UC as an alumnus of the HEOP Program and UC's chapter of Omega Phi Beta Sorority, Inc.
---
Linda Stewart
Mentoring Coordinator
(315) 792-3237
lbstewart@utica.edu
Linda joined YSLPP in February, 2008 as Administrative Assistant and retired from that position in March, 2016. She was appointed as the part-time Mentoring Coordinator in March, 2016. In this newly created position, Linda focuses her efforts on recruiting individuals in the community to be mentors for YSLPP's 350+ students. She works with the Executive Director in developing a marketing strategy and timeline for recruitment efforts. Other duties include implementing special events and participating in grant writing to expand mentor funding. Linda is very passionate about the mentoring program and has been mentoring students since 2008.
---
2016-17 JFK Staff
---
Jacquelyn Starsiak
Site Supervisor
jstarsiak@uticaschools.org
Jacquelyn is the Young Scholars Site Supervisor at John F. Kennedy Middle School. She joined YSLPP in September, 2009. Jacquelyn has been a School Counselor in the Utica City School District since 1997. She spent 8 years at Proctor Senior High School before transferring to John F. Kennedy Middle School, and also was appointed as the JFK National Junior Honor Society Co-advisor in 2013. Jacquelyn received a BS in Sociology/Psychology from the State University of New York @ Potsdam in 1987 and a MA in School Counseling from SUNY Oneonta in 1997. Prior to being employed with the School District, Jacquelyn worked with the Oneida County Department of Social Services and the Neighborhood Center.
As the Young Scholars Site Supervisor, Jacquelyn maintains a very close connection between the Young Scholars Program and JFK. She monitors and reviews academics, attendance, and behaviors for each Young Scholars student to ensure that they are upholding the requirements of YSLPP. Regular contact and support is made with the Site Assistant at JFK as well as the individual students in the program. Jacquelyn is dedicated to the youth of today, and works to empower them to be our leaders of tomorrow.
---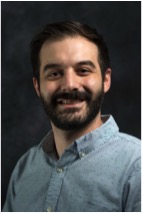 Sam Famolaro
Room 136
Site Assistant
spfamola@utica.edu
Sam began his first full year with YSLPP in 2016-2017. First hired as a Site Assistant at Proctor High School, before assuming the role of Site Assistant at JFK in January 2017.He earned his Bachelor's Degree from Hunter College in History in 2013. He is currently pursuing his Master's Degree from Utica College in the Education program. Outside of the Young Scholars Program, Sam is actively involved in the local community, serving as a creative consultant for Made in Utica, LLP.
---
Courtney Haas
Middle School Counselor
chaas@cflrinc.org
Courtney joined YSLPP in June, 2016 as the Young Scholars Middle School Counselor. She has experience with counseling children and their families. Courtney is a Utica City School District graduate. She completed her undergraduate degree at SUNY Polytechnic Institute. She has a Dual Masters' Degree in Psychology and Criminology through the University of the Rockies in Colorado. Courtney focuses on helping our students overcome any personal and academic struggles, and keeps a vibrant, connected relationship with the parents and guardians of each Young Scholar.
---
2016-17 Donovan Staff
---
Roseanne Angelhow
Site Supervisor
rangelhow@uticaschools.org
Roseanne has worked as a School Counselor in the Utica City School District for 22 years. While at Proctor High School she served as the Counselor Coordinator, responsible for the School Counseling staff at both the High School and the Middle Schools. In 2007, she transferred to James H. Donovan Middle School. Roseanne earned her BS in Marketing and Human Resources from St. John Fisher College. She worked for a short time in the Management field before returning to school to pursue a career in Education, earning her MS in Education, School Counseling from SUNY Oneonta. Roseanne has been a part of YSLPP almost since its inception, working in the Summer Program, a member of the Selection Committee, serving as the Vice President of the Advisory Board and as a Site Supervisor at Donovan Middle School. She is also on the board of Grady's Way, a program of Catholic Charities, that works with adolescent homeless boys in the Mohawk Valley.
---
Holly Lawrence
Site Assistant
(315) 368-6590
Room 130
holawren@utica.edu
Holly joined YSLPP in January 2017 as a Site Assistant at Donovan Middle School. Holly recieved a Bachelor's Degree in Political Science from Union College in 2014 with minors in History and Spanish. She is a member of Phi Beta Kappa, Omicron Delta Kappa, and Pi Sigma Alpha honor societies. Upon graduation, she joined Teach for America in Connecticut and taught library/media for two years. A native of Little Falls, NY, Holly decided to move back to Upstate New York after her Teach for America commitment ended and she is very excited to be working with Young Scholars. Holly is currently pursuing a Master's Degree at Utica College in Social Studies Education, with a goal of teaching middle school social studies. Holly's extensive experience includes mentoring college students as a Resident Advisor, tutoring students at all levels, and teaching students in high needs schools. In her free time, Holly loves to read, exercise, and cook vegetarian foods.
---
2016-17 Proctor Staff
---
John Verra '14
Site Supervisor
(315) 368-6175
Room M021
jmverra@utica.edu
This will mark his second year working with YSLPP and his first as Site Supervisor at Proctor High School. A 2014 graduate of Utica College, John is now working towards his Master's from Utica College in the Education program. He earned his NYS 7-12 Social Studies teaching Certification and worked as a substitute Social Studies teacher before joining Young Scholars and served as an Assistant Coach for Utica College Football.
---
---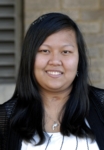 Saingghech Ung
Site Assistant
saung@utica.edu
In January, 2017 Saingghech Ung joined YSLPP as a full-time Site Assistant at Proctor High School. Saing was a 2010 Utica OD Teen All-Star. She graduated from Proctor High School with a NYS Advanced Regents Diploma and received a Presidential Scholarship to attend Mohawk Valley Community College. After graduating from MVCC in 2013 she continued her education at the University at Buffalo and earned her Bachelor's degree in Biological Science in 2015. Saing is now attending Utica College for her Master's degree in Health Care Administration. She has a wealth of tutoring experiences, having worked with Utica Gear Up, Upward Bound, and CSTEP in the past. In her free time she loves watching film and television, exploring mathematics, and playing volleyball.
---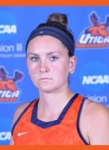 Meghan McCormick '17
Site Assistant
mmmccorm@utica.edu
Meghan joined the YSLPP team in 2016 as a Tutor at Proctor High School. Starting in 2017, Meghan became a Site Assistant at Proctor. She is currently pursuing a Bachelor's in Mathematics at Utica College. Meghan's goal is to become a math teacher and will pursue a Master's Degree in Education. Meghan's ability to tutor the students in mathematics and science is a terrific addition to the Program, in addition to the value she brings in many other aspects. She has played both Division 1 field hockey at The University of Vermont and Division 3 field hockey and lacrosse at Utica College.
---
"Tutoring is a way for me to act as a role model and help students create a vision for the future."
"Tutoring is a way for me to act as a role model and help students create a vision for the future."
~
Jordan Cornacchia
UC Class of 2003, YSLPP
---
SITES AND CONTACTS

Proctor

Contact: John Verra
Phone: (315) 368-6175
Room Number: M021


Donovan

Phone: (315) 368-6590
Room Number: 130


Kennedy

Phone: (315) 368-6676
Room Number: 136

---
YOUNG SCHOLARS ON WAMC

Listen to this story about the Young Scholars LPP recently broadcast on
WAMC - Northeast Public Radio
.
Young Scholars Story →