ANGEL INFO SITE


Introduction to Online Study at UC

Welcome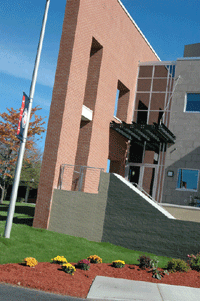 If you've never taken an Uticaonline course before, the information in this section will tell you what to expect in your online course, help you get started, and provide answers to the most frequent questions that people have. If you have taken Uticaonline courses before, this section may provide helpful reference material.
Right now, you are accessing your online course through software called Angel Learning. It is the home site for your online course and its tools allow you to access course information, communicate with your instructor and other students, and complete and submit assignments.
Remember, if you ever have difficulty with your online course; please call:
Student Assistance Hotline
(available 24/7)
Toll-free: 1-866-264-1537
UC ANGEL Log-In Screen:
https://utica.angellearning.com
What to Expect in your Online Course
For some of you, this will be your first online learning experience. Others may be e-learning experts. We believe we've designed a unique learning opportunity, which makes the most of the convenience and the potential richness of online learning.
Budget Your Time
You should expect to spend approximately 8 - 12 hours per week on this course. That time may vary from week to week and student to student, but if you find you're spending much more, or much less time, we suggest you check in with your instructor. We think you'll have the best experience if you visit the course website several times during the week. Logging in everyday to stay current with the material and participate actively in discussions. Your instructor will be actively involved in facilitating discussions and in leading the class through the course materials.
Interacting with Others
You will be expected to interact regularly with your instructor and fellow students through the online discussions. Your discussions will be enriched by studying all the course materials. You will also have the opportunity to communicate via the email system built into Angel Learning and possibly through live chat sessions.
The Role of the Instructor
Uticaonline courses involve much more than reading texts and writing papers. In particular, instructors can:
tailor each session of a course to the particular needs, priorities and experience of the students.

enrich the basic course material from their own expertise and experience.

help students make the most effective use of their time.
Online learning is active learning

For online learning in particular, you the student must drive your own learning experience. Your instructor functions as your primary resource and facilitator in this active, learner-controlled process. Your instructor also coordinates, synthesizes, summarizes, and comments on the work of the class as a whole.
Communicating with your instructor
You can always reach your instructor by course mail and you should receive a reply within 24 hours weekdays or on Monday for messages sent over the weekend. Many instructors have virtual office hours where they will be available for online chat sessions. You can access chat, email, and other communication tools from the course tools menu.
Organization of Course Materials
Inside your course, you will notice a series of tabs at the top in a horizontal layout. These tabs will help you navigate through your course. The Lessons tab serves as an organizer for all the content within a course. There is also a Student Resources tab where you will find pertinent resources to assist you with your online education.
The tabs will be your roadmap throughout the course. Be sure to explore the course tabs so you are familiar with their purpose.
When you first log in to the course, the content for the current week (and all previous weeks) will be active. You should begin each week by clicking on the lessons tab. You will see the organization of content by modules or by weeks depending on how your instructor has organized the material.
Discussion Boards
The Discussion Board is a special kind of online mail or bulletin board where messages can be read and/or replied to by everyone in the discussion group (usually your whole class); this is often referred to as a "threaded discussion". Messages on the board are saved automatically.
The discussions form an integral part of the learning experience. In particular, by participating in the discussions you will:
get your questions answered.

see what other students think.

learn about how the course material relates to a variety of people's experiences.

practice phrasing your questions, concerns, and explanations clearly. practice communicating with colleagues via computer tools.

receive feedback and summary information from your instructor.

have a record of every message that was posted available to refer back to.
Email and Chat
Email


Course mail l allows you to send, receive, reply to, and forward mail messages to others in the course. Please remember that this email only functions within the course, so you can only send email to your instructor or your classmates. You can also store drafts of mail messages, search your mail messages, and add mail folders.
Chat
Some of our courses include a Chat feature. Chat allows students and instructors to have real-time conversations with others in the course. Chat is also the tool your instructor may use to hold online office hours.
Good Luck!

We hope you find your Uticaonline course to be a rewarding learning experience. Please remember to call the
Student Assistance Hotline at 866-264-1537
if you have any difficulties. Good luck with your online course!



Top of Page