Bachelor of Science Degree • School of Business and Justice Studies

Risk Management and Insurance Major
Program Details

Program Description

The Risk Management and Insurance major is designed for students interested in
the risk management and insurance industry, or
the insurance and employee benefits areas of firms, not-for-profit organizations, and governmental agencies.
The focus of the program is on understanding the principles of risk management and insurance and techniques for risk measurement, mitigation and management. In addition, the principles for the appropriate applications of insurance as well as strategies for managing all aspects of the insurance industry will be included in the comprehensive major.

The major curriculum is structured to incorporate:
analytical thinking
quantitative analysis
team building
innovative problem solving
This major is oriented to gaining an integrated perspective on the full range of risk faced by a firm, its employees, and customers or clients. An organizing theme will be anticipating, combating, and managing risk exposure in the context of a commitment to principles of ethics and social responsibility.
Total credit hours required for degree: 120

ACADEMIC REQUIREMENTS
(See also
General Education Core
)
Course
Credit Hours
Year Taken
Core
34-55
Major Course Requirements
Accounting 201
Financial Accounting
3
2
Accounting 202
Managerial Accounting
3
2
Business Law 302
Law of Business: Transactions and Organizations
3
2,3
Economics 131
Principles of Microeconomics
3
1
Economics 141
Principles of Macroeconomics
3
1
Economics 241
Statistics
3
2
Economics/Finance 343
Money and Banking
3
3,4
Finance 333
Corporate Finance
3
3,4
Finance 351
or
Economics 348
Financial Management
or
Business and Economic Forecasting


3


3,4
Finance 357
Financial Planning and Portfolio Analysis
3
3,4
Mathematics 143 & 144

or
Mathematics 201
Mathematical Analysis for Business and Economics (I and II)
or
Calculus I




3-6




2
RMI 273
Introduction to Risk Management and Insurance
3
2,3
RMI 483
Risk Management
3
4
One 300- or 400-level course in Accounting, Economics. Finance, Management, Marketing, or Risk Management and Insurance, or one course in Mathematics at the 200-level or higher


3


3,4
42-45
Concentrations

Concentration in Insurance
Select four of the following:
RMI 325
Principles of Insurance: Life, Health, and Annuities
RMI 326
Principles of Insurance: Property and Liability
RMI 415
Employee Benefits
RMI 445
Enterprise Risk Management
RMI 470
Internship
Elective
300- or 400-level course in Economics, Finance, or Risk Management and Insurance
12
3,4

Concentration in Risk Management
Select four of the following:
FIN 352
Investments
RMI 367
Derivative Markets
RMI 375
Quantitative Analysis of Risk
RMI 445
Enterprise Risk Management
RMI 470
Internship
Elective
300- or 400-level course in Economics, Finance, or Risk Management and Insurance
12
3,4
Electives
The student must complete sufficient elective courses to earn at least the minimum credit hours required for this degree, and at least 60 credit hours of the 120 required must be in the liberal arts and sciences.
Back
Admissions Events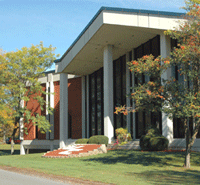 JOIN US ON CAMPUS:

SATURDAY INFO SESSIONS
Q&A with staff followed by a campus tour.
OPEN HOUSE
Learn more about programs, financial aid, student life, more.
Upcoming events >

Share
|