Management - Program Student Learning Goals
Graduates from this program will be able to…..
1.

demonstrate analytical and critical thinking skills.
2.

demonstrate effective oral communications skills.
3.

demonstrate effective written communications skills.
4.

demonstrate quantitative skills.
5.

demonstrate an awareness of the global business environment.
6.

demonstrate competence in the use of technology.
7.

identify and analyze legal and ethical issues in business.
8.

demonstrate a working knowledge of fundamental business and management concepts.

9.

demonstrate the ability to work well in a teamwork environment


Admissions Events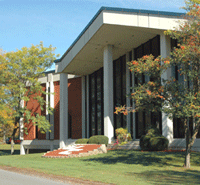 JOIN US ON CAMPUS:

SATURDAY INFO SESSIONS
Q&A with staff followed by a campus tour.
OPEN HOUSE
Learn more about programs, financial aid, student life, more.
Upcoming events >

"There is no question that my careers at GE and Rubbermaid wouldn't have worked out without the foundation that UC gave me."
"I chose business as a major for the financial background it gave me. My UC degree gave me the opportunity to build my career at General Electric, where I spent 31 years, ending up as senior vice-president of corporate marketing and sales. I then went on to run Rubbermaid for six years and ended up as CEO. There is no question that the GE career and the Rubbermaid career wouldn't have worked out without the foundation that UC gave me."
Walter Williams '61
CEO (Retired)
Rubbermaid, Inc.
Wooster, OH
Full Quote
Share
|