Major in Health Studies - Management
Bachelor of Science Degree • School of Business and Justice Studies
Program Details

Health Studies - Management Major


This major is designed for students who plan to enter the health or health-related professions in a managerial capacity. Majors include students planning graduate work in health management or health-related government service upon graduation, and students interested in exploring the areas of health care management and planning applications in the context of a liberal arts background. (The degree does not lead to a professional credential or prepare the student for licensure in any of the health fields.)
Total credit hours required for degree: 120
ACADEMIC REQUIREMENTS
(See also
General Education Core
)
Course
Credit Hours
Year Taken
Core
34-55
Major Course Requirements
(Some of the following may be used to satisfy college core requirements)

Accounting 201
Financial Accounting
3
2
Accounting 202
Managerial Accounting
2
2
Anthropology 415
Cultures, Health, and Healing
3
3,4
Business Law 301
The Legal Environment of Business
or
Economics 346
Government and Economic Life
3
2,3
Economics 131
Principles of Microeconomics
3
1
Economics 141
Principles of Macroeconomics
3
1
Economics 375
Health Economics
3
3,4
Finance 333
Corporation Finance
3
2
Health Studies 101
Introduction to Health Professions
1
1
Management 101
Introduction to Contemporary Business
3
1
Management 201
Principles of Business Management I
3
2
Management 202
Principles of Business Management II
3
2
Management/Marketing Elective
One course in Management or Marketing
3
2,3
Social Studies 207
Social Organization of the US Health Care System
3
2

One of the following mathematics options:
Mathematics 143 & 144
Mathematical Analysis for Business and Economics I and II
or
Mathematics 201
Calculus I
3 or 6
2

One of the following statistics courses:
Economics 241
Statistics
or
Psychology/Sociology 211
Statistics in the Behavioral Sciences
3
1,2

One of the following ethics courses:
Philosophy 107
Ethics
or
Philosophy 108
Professional Ethics
3
1,2

One of the following human development courses:
Health Studies 245
Human Development Across the Life Span
or
Psychology 223
Life Span Developmental Psychology
3
2,3

One of the following:
Gerontology 101
Introduction to Aging
Psychology 363
Health Psychology
Psychology 366
Individuals with Disabilities
Psychology 374
The Helping Relationship
3
3,4

One of the following research methods courses:
Economics 474 and 475
Research Proposal and Research Methods in Economics (4 credits)
Health Studies 445
Clinical Research
Psychology 413
Program Evaluation
Sociology 312
Social Science Research Methods
3 or 4
3,4
58-62
Electives
The student must complete sufficient elective courses to earn at least the minimum credit hours required for this degree, and at least 60 credit hours of the 120 required must be in the liberal arts and sciences. Students are encouraged to select electives that will complement their major course of study, for example, courses in Anthropology, Communications, Government and Politics, History, International Studies, Law, and Sociology.
Admissions Events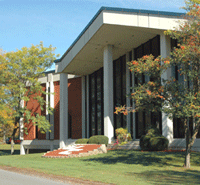 JOIN US ON CAMPUS:

EXPERIENCE UC

Meet students and faculty, tour campus, and join us for lunch.
Learn more / register


SATURDAY INFO SESSIONS
Q&A with staff followed by a campus tour.
Learn more / register
OPEN HOUSE
Learn more about programs, financial aid, student life, more.
Learn more / register
Upcoming events >
Share
|