Major in Government and Politics
Bachelor of Arts Degree • School of Arts and Sciences
Government and Politics Major

Program Details

The government and politics major examines the principles, processes, and structures of power in the world today. Our students develop knowledge and skills that are highly valuable for the globalized world. This includes understanding authority, diversity, leadership, conflict resolution, and collective mobilization. Classes are highly interactive and designed to enhance student abilities to comprehend, analyze, and communicate. A major or minor in government and politics fits well with students who are interested in working in government, law, politics, education, global studies, non-profit organizations, non-governmental organizations, history, business, public relations, criminal justice, or journalism.
Special Opportunities
Utica College offers a variety of study-abroad opportunities to students interested in studying overseas. Students interested in studying abroad may do so either through Utica College or through Syracuse University's Division of International Programs Abroad (DIPA).
Students from around the world come to study at Utica College. The experience of learning alongside a student from another country will undoubtedly be an exciting and valuable experience for government and politics students.
The government and politics major also offers students a number of internship possibilities in various governmental settings, including the New York State Senate and Assembly Intern Programs, and through the Washington Semester Program at American University or the Washington Center, both in Washington, DC.
Students also may participate in the National Student Symposium on the Presidency or a Model United Nations Assembly. The James Sherman Society is an organization for students interested in public affairs. Each year this group arranges for speakers, career counseling sessions, forums, and social events.
Students considering public school teaching as a career should refer to the programs in education.
Total credit hours required for degree: 120
ACADEMIC REQUIREMENTS
(See also
General Education Core
)
Course
Credit Hours
CORE
34-55
(Some of the following may be used to satisfy college core requirements)

Note: It is recommended that majors also take PSY/SOC211Statistics for the Social Sciences and ECN141 Principles of Macroeconomics as part of core.

REQUIRED COURSES
Foundational Coursework

These courses are intended to provide a solid foundation for the further study of governmental institutions, political ideologies, and international political systems.

12
GOV 101 Intro to Politics and American Government
3
GOV 203 Intro to Comparative Politics
3
GOV 261 International Relations
3
GOV 281 Political Ideas and Ideologies
3
Senior Seminar and Thesis

Students will take a senior seminar and produce a thesis based on that course under the supervision of a thesis adviser. Upon completion of the thesis students will present their work to an appropriate audience.

4
Take one: GOV 435, GOV 464, other approved seminars or a special topics seminar, plus GOV 410 Research Proposal.


Internships



A professional introduction to one's chosen field that includes the production of an academic paper. Internships for more than six credits have a significant academic component. Students can couple 6 credits of internship with six credits of independent study related to the internship topic.

3-15
GOV 470 Internship in Government and Politics

All majors take an internship appropriate to their academic and/or career interests. Choose from administrative, campaign, judicial, legislative, or public interest internship.

Note: Students must maintain an overall GPA of 2.75, have no grade less than 2.0 in required courses, and receive a favorable recommendation from their academic adviser in order to partake in an internship. Students whose grades fall below this level, or who receive unfavorable recommendations, must take at least one 3 credit course at the 300-level or higher.

ELECTIVES

These courses expand the students' breadth of study while simultaneously achieving greater specialization. They provide the depth of knowledge required when students move on to their internship experience. Students are not limited to seven elective courses. We envision students expanding their knowledge base by taking additional courses in areas of specific interest.

Majors will take seven (7) elective courses, minimum of two in each of the subfields. All majors must take at least 18 credits at or above the 300-level. Subfields include:

21 Credits

American Government and Politics

GOV 212 Amer. Political Parties and Elections
3
GOV 215 Public Opinion and Political Behavior
3
GOV 221 State and Local Government
3
GOV 235 Civil Rights, Public Policy, and Social Change
3
GOV 251 Congress and the Legislative Process
3
GOV 313 Campaign Management
3
GOV 332 Public Administration
3
GOV 333 American Public Policy
3
GOV 382 American Political Concepts
3
GOV 435 Political Leadership and the American Presidency
3

Law

GOV 242 Jurisprudence and the American Legal System
3
GOV 341 Jurisprudence of Criminal Law
3
GOV 345 Constitutional Law in the Government Process
3
GOV 346/546 Civil Liberties
3
GOV 364/564 International Law
3
GOV 366/566 International Criminal Law
3

International and Comparative Politics

GOV 363/563 International Organizations
3
GOV 365W American Foreign Policy
3
GOV 368 International Political Economy
3
GOV 371† European Politics
3
GOV 372 Modern Russia
3
GOV 373 African Politics
3
GOV 374 Latin American Politics
3
GOV 375 Political Change in Developing Nations
3

Other

GOV 300 Select Topics in Government and Politics
3
GOV 400 Select Topics in Government and Politics
3
GOV 410 Government and Politics Thesis Research Proposal
3
GOV 470 Internship in Government and Politics
3
GOV 490 Independent Study
3

Human Rights

HRA 200 Selected Topics
3
GOV/HRA 211 Introduction to Human Rights
3
GOV/HRA 464/664 International Protection of Human Rights
3
---
Real-World Experience
INTERNSHIP:

N.Y. STATE ASSEMBLY


M
y internship with a member of the New York State Assembly has been a great experience. During the budget process, I did a lot policy analysis, working out how proposals would impact the district and looking for alternatives. It was an intricate process that involved a very different level of thinking from reading textbooks or attending class.


Irakadeem Griffith

Government and Politics Major

Admissions Events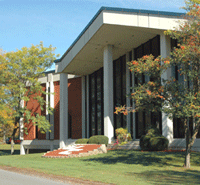 JOIN US ON CAMPUS:

EXPERIENCE UC

Meet students and faculty, tour campus, and join us for lunch.
Learn more / register


SATURDAY INFO SESSIONS
Q&A with staff followed by a campus tour.
Learn more / register
OPEN HOUSE
Learn more about programs, financial aid, student life, more.
Learn more / register
Upcoming events >
"UC served as my passport to graduate studies and to my subsequent professional career. I was able to participate in a political campaign while at UC and was afforded the opportunity to discover that my talents and interests were complemented by my major course work."
"UC served as my passport to graduate studies and to my subsequent professional career. I was able to participate in a political campaign while at UC and was afforded the opportunity to discover that my talents and interests were complemented by my major course work."
~
Ricardo Cumberbatch
'87
CEO and President
Coastal Communications
Brooklyn, NY