Major in Cybersecurity
Cybersecurity and Information Assurance - Program Student Learning Goals
A student who completes the undergraduate major in Cybersecurity will demonstrate the following either orally or in writing:

1) knowledge of the technologies and methods to protect the confidentiality ("disclosure threat"), integrity ("authentication threat") and availability ("denial of service threat") of information and the computers, systems and networks that create, process, store and communicate valued information;

2) using case study method, the Ryan-Nichols Risk Management Equation and OCTAVE assessment methods; explore the nature and relationships qualitatively and quantitatively of risk, threats, impact, vulnerabilities and countermeasures applied to cybersecurity, computer forensics and information assurance;

3) using case study method, apply problem solving techniques and Attack / Defense (A/D) scenarios to defend / respond to the critical cyber / information infrastructure threats;

4) knowledge of contemporary organization, principles, and best practices that govern cybersecurity activities at the federal, state, and local level and in the private sector;

5) plans for deployment of national assets into critical infrastructure sectors (CIS) and their protection against terrorist cyber threats – especially SCADA systems;

6) development of relevant theoretical knowledge, employment of strategic and tactical skills, and demonstration of cooperative leadership in solving problems of cybersecurity, computer forensics, identity fraud, child pornography, cyber terrorism, cyber-stalking, computer crimes, etc.;

7) synthesis of a broad-based knowledge of information assurance / security issues with government policies, procedures, laws and strategies;

8) effective and innovative strategies for rapid, creative responses to cybersecurity threats on our nations' and corporate computer systems, by using research skills, knowledge of Federal and state policies, procedures, best practices and creative teamwork to respond to simulated cyber-emergencies;

9) preparation of "on-target" executive PowerPoint situation reports that focus on key cybersecurity issues and joint dependencies and vulnerabilities, and recommend required short- and long-term actions;

10) using case study method, explore the nexus between cybersecurity, economic crime, identity fraud, drug trafficking, and combating terrorism;

11) using case study method, discuss how ethical issues impact organizational and individual decision making in the cybersecurity field;

12) understanding of information assurance, security policy; secure acquisitions, research and development; systems operations, vulnerability analysis, secure systems testing, triage and incident response, technology, procedures, insurance, training, and certification;
For forensics professionals, students will additionally demonstrate:

a. knowledge of how to set up an investigator's office and laboratory, and understanding of what computer forensic hardware and software tools are required;
b. understanding of the importance of digital evidence controls and how to process crime and incident scenes;
c. details of data acquisition, computer forensic analysis, e-mail investigations, image file recovery, cell phone forensics, investigative report writing, and expert witness requirements;
d. effective performance of a range of laboratory and hands-on assignments about theory and practical application of computer forensic investigation;
e. construction of a solid Computer Forensics Evidence Plan (CFEP), a fundamental component of preparing a legal case based on seized digital evidence.
---
Program Designations
Designated a
National Center of Academic Excellence in Information Assurance/Cyber Defense Education (CAE IA/CD)
by the
National Security Agency
(NSA) and Department of Homeland Security (DHS)
Designated a
National Center of Digital Forensics Academic Excellence (CDFAE)
by the
Defense Cyber Crime Center
(DC3)
Admissions Events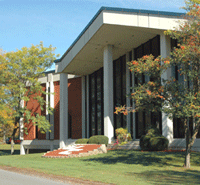 JOIN US ON CAMPUS:

EXPERIENCE UC

Meet students and faculty, tour campus, and join us for lunch.
Learn more / register


SATURDAY INFO SESSIONS
Q&A with staff followed by a campus tour.
Learn more / register
OPEN HOUSE
Learn more about programs, financial aid, student life, more.
Learn more / register
Upcoming events >