Major in Psychology - Child Life
Where are you now?


Graduates of Psychology-Child Life
News from Alumni:
Video: "ROAR"
Featuring the Pediatric Hematology Oncology Department and members of our Child Life Program
Video submitted by Psychology - Child Life alumna
Kristal R. Neal, BS, CCLS,
Child Life Coordinator at St. Peter's University Hospital in Brunswick, NJ.
---
Outcomes
Alumni of Utica College's Psychology-Child Life program find successful placements and build rewarding careers from coast to coast.
Here is a sampling...
"I am currently working at Kravis Children's Hospital at Mount Sinai in NYC as the weekend and coverage child life specialist. I do all coverage areas on the weekend including prioritizing and bedside child life needs. I also cover specific areas during the week when staff is out or on vacation. When I am not needed anywhere else I am based on a Hematology/Oncology unit."
Jessica Davies '04 (Specialist)
"Currently I am working for the State of New Jersey Division of Youth and Family Services as a Family Service Specialist. I am a permanency worker who meets with children and families who have been substantiated or unfounded for neglect/abuse. I work with the families and help them receive the services that they need. I received the job in June 2007 and currently have 10 cases. I work with children who have been sexually, physically, and emotionally abused. The ages in my caseload are from 6 weeks old to 17 years old. I absolutely love my job!"

Mary Tomsia '06 (Child Studies)
"Presently, I am a Certified Child Life Specialist at The Brooklyn Hospital Center in an Outpatient HIV Pediatric clinic. I am currently the only Child Life Specialist at my site."
Eunice Cruz-Cales '03 (Specialist)
"Currently, I am employed full time at the Mohawk Valley Resource Center for Refugees as a Children & Family Services Coordinator. I have been with the agency since two weeks prior to graduation, going on 4 years."
Heather Truong '06 (Child Studies)
"I am a school social worker in the Sauquoit Valley district. I
also have a small private practice that provides counseling and
mentoring to children and families."
Paul Dischiavo '96 (Specialist)
"I am currently a child life specialist at Arnold Palmer Hospital for Children in Orlando, Florida."
Erin Panzella (Specialist)
"I am currently working as a pediatric nurse in a local hospital. I love to be able to incoporate my child life skills with my nursing skills. I like to think it makes me a well rounded nurse."
Brandy Pasquale '04 (Specialist)
"I am currently completing my Ph.D in Psychology and am working as a therapist.
Jennifer Jondreau Thompson, '93 (Child Studies)
"I am a Certified Child Life Specialist at St. Christopher's Hospital for Children in Philadelphia."
Brittany Banks '06 (Specialist)
"Currently, I am a part time Child Life Specialist at Crouse Hospital and I work part time as a Family Support Specialist at Enable and I work with CompassionNet."
Eryn Kline (Specialist)
How did UC help you accomplish your goals?
"Utica College taught me the skills I needed to succeed in the field of child life. Coming from Utica with a degree specifically oriented towards child life specialty enabled me to be an ideal candidate for internship and then a frontrunner in the job market."
Jessica Davies '04 (Specialist)
"I cannot thank Utica College enough for what they have given me. The fieldwork placements, course work, and support from my professors are what helped me be who I am today. Without the internship, I do not believe I would have been able to obtain this position without a specific social work degree. In speaking with my fellow coworkers, they had internships as well but only volunteered for 200 hours or so. It gives me a great sense of accomplishment and pride to know that I had easily surpassed 200 hours and volunteered 560 hours for internship. My coworkers were impressed and asked where I attended college. Although I did not get the job I wanted immediately after graduation, I was able to work in a social service field and apply my degree in a different way."
Mary Tomsia '06 (Child Studies)
"UC helped me achieve my goals by providing a great education and a great backbone into the profession. The professors in the Child Life department really prepare UC students to achieve in the child life field by preparing us to pass the certification exam and also give us a great background in child development, theories in child life, as well as having a basic background in the healthcare field. All of the experiences through volunteer work and internships helped us be better equipped in the field. While interviewing for various internship sites most directors were impressed when they heard that I was from UC. The Psych Child Life department really prepares students far and beyond what other colleges and universities do. UC goes further than any other school in making sure that students receive all the services they need to be successful. If it were not for UC and the support I received in the Child Life field I would not be as successful as I am today. UC provided a great environment, as well as a sense of togetherness and teamwork within the major. This teamwork helped us all to achieve a better understanding of the challenges you have or will encounter through the Child Life Profession."
Eunice Cruz-Cales '03 (Specialist)
"UC most certainly helped me accomplish my goals. I say this because it afforded me not only a hands-on experience with working with youth, but it also provided me with the necessary background knowledge and theory needed in working with youth."
Heather Truong '06 (Child Studies)
"The background in child development that I received through the Child Life program was exceptional. I have yet to meet anyone in my professional life who has had a more thorough education in this area."
Paul Dischiavo '96 (Specialist)
"Both the classroom and fieldwork experiences of UC's Psy/Child Life program gave me the foundation I needed to become successful in the profession of Child Life."
Erin Panzella (Specialist)
"I became interested in child life in high school when I did a career shadow. I loved being able to work in the medical field and not be the one doing the procedure, because I had originally wanted to be a nurse. After my internship I moved back to Utica and became a pediatric nurse and love it just like I love child life. Believe me there are still days I wish I was working as a child life specialist. Utica helped me get a great education and in my nursing field made me stand out. You pick a great school and have the best faculty to help light your path."
Brandy Pasquale '04 (Specialist)
"UC encouraged me to follow my dreams of helping others. I thoroughly enjoyed learning everything we were taught and this passion lead me to pursue a Master's in Teaching and now a Ph.D in the field of Psychology."
Jennifer Jondreau Thompson, '93 (Child Studies)
"The Psych-Child Life classes were a great preparation for my internship experience. The professors introduced us to other aspects of child life by encouraging us to join professional organizations and attending professional conferences, local and national."
Brittany Banks '06 (Specialist)
"UC built my confidence and helped me put my wants and needs into prospective"
Eryn Kline (Specialist)
Any suggestions/advice for students?
"Stay the course! Although the requirements and work load are demanding at times, they are well worth your blood, sweat, and tears. Stay focused and know that your training will give you the ability to greatly improve your life, help others improve their lives, and as a result, improve the conditions of your community."
Barbara Arcuri (Child Studies)
"Gain as much experience as you can by volunteering or working in places that serve children and families, in addition to required fieldwork hours. Attend conferences whenever possible. Get involved in UC's Psych-Child Life Society!"

Erin Panzella (Specialist)
"Find something you are passionate about and stick to it. I think sometimes in the helping field there can be self-doubt that one is not good enough or does not know enough to help others. I agree that we, as helping professionals, have an obligation to ourselves and our clients to be willing to grow and change. However, I also believe that when you are doing something you love, you are good enough at what you are doing. I also recommend using mentors and asking for support."

Jennifer Jondreau Thompson, '93 (Child Studies)
"Ask questions and know theory."
Eryn Kline (Specialist)

Child Life Video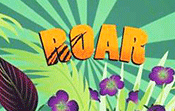 Watch "Roar" Video
from St. Peter's University Child Life Program, submitted by Child Life Alumna Kristal Neal.

Child Life Online
In The News:
US NEWS: 7 FACTS ABOUT CHILD LIFE SPECIALISTS

View >


CHILD LIFE STORY ON NPR
Listen >
Organizations:
CHILD LIFE COUNCIL

www.childlife.org
NATIONAL ASSOCIATION OF HEALTH PLAY SPECIALISTS

www.nahps.org.uk
NATIONAL ASSOCIATION FOR THE
EDUCATION OF YOUNG CHILDREN (NAEYC)

http://www.naeyc.org/


COUNCIL FOR EXCEPTIONAL CHILDREN (CEC)

http://www.cec.sped.org/


DIVISION FOR EARLY CHILDHOOD

http://www.dec-sped.org/


WORLD ASSOCIATION FOR
INFANT MENTAL HEALTH

http://www.waimh.org






Tools:

Carefully researched tools for child life practitioners.
Innovative tool by Hope Lab.
Spotlight:


LIGHT SPINNER QUARTERLY

The Magazine for Child Life Specialists.
http://lightspinnerquarterly.org/

Admissions Events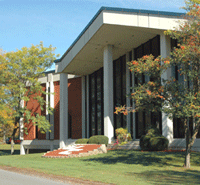 JOIN US ON CAMPUS:

EXPERIENCE UC

Meet students and faculty, tour campus, and join us for lunch.
Learn more / register


SATURDAY INFO SESSIONS
Q&A with staff followed by a campus tour.
Learn more / register
OPEN HOUSE
Learn more about programs, financial aid, student life, more.
Learn more / register
Upcoming events >
Share
|