Major in Philosophy
Minor in Philosophy of Justice

School of Arts and Sciences
This minor is designed to provide an introduction to the discipline of philosophy for students seeking careers in law, criminal justice or government. Students should consult their major advisers and faculty in the philosophy department about the appropriateness of this minor.
The main goal of the program is to help students develop the ethical and logical thinking skills required to be successful professionals. A second goal is to help students gain entrance into law or graduate school by preparing them for the LSAT or GRE exam, and by having completion of the minor indicated on their transcripts.
Total credit hours required for minor: 15
Course
Credit Hours
Year Taken
Ethics Component
One of the following:
3
Philosophy 107
Ethics
1,2
Philosophy 108
Professional Ethics
1,2
Philosophy 205
History of Ancient Philosophy
2,3,4
Critical Thinking Component
One of the following:
3
Philosophy 101
Critical Thinking
1,2
Philosophy 206
History of Modern Philosophy
2,3,4
One of the following:
3
Philosophy 315
Theories of Knowledge
3,4
Philosophy 375
Symbolic Logic
3,4
Relevant Topics Component
One of the following:
3
Philosophy 335
Philosophy of Law
3,4
Philosophy 345
Political Ethics
3,4
Philosophy 425
Theories of Justice
3,4
One course at 300-level or higher:
3
(Course to be determined in consultation with the Chair of Philosophy. May be philosophy or non-philosophy courses. Must be related to, but not required for, the student's major. Must have philosophical content related to law, justice or government.)
15
Admissions Events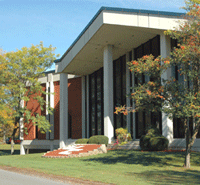 JOIN US ON CAMPUS:

EXPERIENCE UC

Meet students and faculty, tour campus, and join us for lunch.
Learn more / register


SATURDAY INFO SESSIONS
Q&A with staff followed by a campus tour.
Learn more / register
OPEN HOUSE
Learn more about programs, financial aid, student life, more.
Learn more / register
Upcoming events >
Share
|