Major in Health Studies
Health Studies
Course Descriptions


HLS 101 – Introduction to Health Professions
(1) Y
Orientation to health care professions,
including history and philosophy, ethics,
development of health care teams, professionalism
and professional organizations,
communication, patient rights,
practice arenas, and wellness concepts.

HLS 105 – Applied Techniques in Emergency Care
(2) F,S
Knowledge and practical experience in
administering emergency care to the sick
and injured. Students receive both the
Advanced First Aid and Cardiopulmonary
Resuscitation certificates upon
satisfactory completion. Includes lecture
and laboratory.

HLS 113 – Understanding Alcoholism, Chemical
Dependency, and Mental Health
(3) F
Alcoholism and other drug dependencies,
their effect on the community and
the mental health of families and individuals,
and discussion of various treatment
modalities with emphasis on community
based support groups.

HLS 200 – Current Topics in Health Care
(1–3) IR
Topics which focus on current issues
and research in health care. Emphasis
will be on consumer, professional, and
societal impact of current trends. Open
to all students.

HLS 201 – Manual Communication I
(3) IR
Expressive and receptive skills in signing
and fingers spelling using English language
syntax. Hearing impairment,
needs of the hearing impaired, and
intervention with hearing impaired.

HLS 202(D) – Manual Communication II
(3) IR
Recognition, recall, and production of
signs accurately and fluently. Emphasis
on application of total communication
skills in simulated and actual life situations.
Prerequisite: Health Studies 201.

HLS 203 – American Sign Language I
(3) Y
Basic receptive and expressive language
skills in American Sign Language (ASL)
including signs, grammar, syntax and
finger spelling. Deaf history and culture.

HLS 204 – American Sign Language II
(3) Y
Advanced study of ASL and deaf culture.
Prerequisite: Health Studies 203.

HLS 245 – Human Development Across the Life Span
(3) F,S
Study of normal sequences of neuromuscular,
perceptual, socio-cultural
development, and their relationship to
behavior from infancy through old age.
Recognition of development and life
tasks in developmental continuum.
Students may not also take Psychology
223 for credit.

HLS 309 – Medical Conditions and Implications
(3) F
Medical conditions across the life span.
Implications for function, medical management,
and precautions for safety in
practice. Completion of Psychology 223
or Health Studies 245 prior to enrollment
strongly recommended.
Prerequisite: Biology 102

HLS 331 – Adapted Sports
(3)
Explores fundamentals associated with engaging in a variety of sports adapted for individuals with conditions or disabilities, including basketball, rugby, curling, football, golf, tennis, track & field. Includes program development, grant writing, and experiential learning.

HLS 337 - Care of the Human Spirit
(3)
Relationship between spirituality and health and its relevance to professional practice.

HLS 345 – Clinical Pharmacology: Application to Practice
(3)
Pharmacological agents used in the
health care practitioner practice setting.
Reality based scenarios will be used to
promote application of drug knowledge.
Prerequisites: Biology 101, Biology 102,
Health Studies 309 or Nursing Major.

HLS 381 – Kinesiology
(3) S
Science of human motion, including
basic anatomic and mechanical principles.
Prerequisites: Biology 101, Biology
102, and Physics 151.

HLS 384 – Pathokinesiology
(3)
Application of principles of analysis in
biomechanics and biomechanical properties
of primary tissues of the musculoskeletal
system; mechanics of normal
movement and the effects of impairments
on the pathomechanics of movement.
Prerequisites: Physics 151, Biology
101. Cannot take HLS 381 and HLS 384
for credit.

HLS 400 – Contemporary Topics in Health Care
(1-3)
Current and emerging issues in health
care will be addressed in depth. Topics
will vary by semester in response to the
needs and interests of students and faculty.
May be repeated with different topics.
Prerequisites: Junior or Senior status.

HLS 401 – Senior Seminar
(3) F,S
Critical analysis of current health science
topics, integrating previous learning,
culminating in a capstone project.
Prerequisite: Permission of instructor.

HLS 445 – Clinical Research
(3) F,S
Research methods employed in clinical
settings. Quantitative and qualitative
methods; research designs related to
clinical situations. Prerequisites:
Mathematics 112 or Psychology/
Sociology 211; junior or senior standing.



Note: The figure in parentheses following the title of the course indicates the credit hours per term. Courses that extend through two terms are shown as follows: (3, 3). Courses that are one term only are shown by: (3). Courses with variable credit are shown with the range of credit available, for example: (1-6).

Letters appearing after course credit hours in this section are explained as follows:
S=Spring
IR=irregularly
F=Fall
U=Summer Session
Y=at least once each academic year Check schedule for Winter Session
O=every other year

The College reserves the right to cancel any course if registration does not justify continuance and to make changes in curricula at any time.


---
A Message from the Chair of Health Studies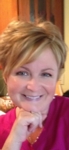 Welcome to our Health Studies homepage. It is an absolute pleasure to serve as Chairperson for the Department of Health Studies.
Read more >
Admissions Events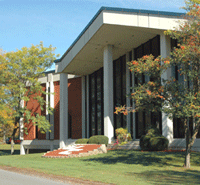 JOIN US ON CAMPUS:

EXPERIENCE UC

Meet students and faculty, tour campus, and join us for lunch.
Learn more / register


SATURDAY INFO SESSIONS
Q&A with staff followed by a campus tour.
Learn more / register
OPEN HOUSE
Learn more about programs, financial aid, student life, more.
Learn more / register
Upcoming events >