Major in Liberal Studies
Bachelor of Science Degree • School of Arts and Sciences

Liberal Studies Major
Program Details
The major in liberal studies is designed as a general liberal arts degree. It was developed for students with experience or training as professionals or para-professionals in areas such as corrections, counseling, Health Studies, and teaching. It is also of value to persons with other backgrounds. The major provides students with a broad liberal arts context; it does not provide a professional credential.
Total credit hours required for degree: 120
ACADEMIC REQUIREMENTS
(See also
General Education Core
)
Course
Credit Hours
Core
34-55
Major Course Requirements
Four courses (at least twelve credit hours) must be selected from each of these three groups:



Group 1: Society and Behavior


Any 300/400-level courses from at least two of the following areas: Anthropology, Economics, History, International Studies, Government and Politics, Psychology, and Sociology.

Group 2: Art and Language


Any 300/400-level courses from at least two of the following areas: Communication Arts, English, Film Studies, Fine Arts (except studio classes), Foreign Languages, Music, Philosophy, Theatre, and World Literature.

Group 3: Science and Mathematics


Any courses not already used for core from at least two of the following areas: Biology, Chemistry, Environmental Science, Geology, History and Philosophy of Science and Technology, Mathematics, and Physics.
36


In special circumstances, other subject areas appropriate for the three groups may be approved by the School Dean.
Electives
The student must complete sufficient elective courses to earn at least the minimum credit hours required for this degree, and at least 60 credit hours of the 120 required must be in the liberal arts and sciences.
---
Admissions Events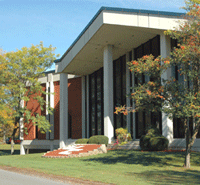 JOIN US ON CAMPUS:

EXPERIENCE UC

Meet students and faculty, tour campus, and join us for lunch.
Learn more / register


SATURDAY INFO SESSIONS
Q&A with staff followed by a campus tour.
Learn more / register
OPEN HOUSE
Learn more about programs, financial aid, student life, more.
Learn more / register
Upcoming events >