Major in English
Minor in English Language
School of Arts and Sciences
The minor in English language is designed to provide an added area of competency for students majoring in disciplines other than English and is not open to English majors. It entails the study of language theory and structure and offers the opportunity for practical application of theoretical concepts. While the minor is offered under the auspices of the School of Arts and Sciences, it includes language-related courses offered in other divisions as course options.
Because many professions require an understanding and effective use of language, this minor will be helpful to students preparing for various careers, both in terms of increasing their linguistic competence and in gaining employment. Students interested in minoring in English language should consult their major advisers about the appropriateness of this minor for their major.
Total credit hours required for minor: 18
Course
Credit Hours
Required Courses
English 311
Modern English Grammar
3
English 318
Introduction to Linguistics
3
English 408
History of the English Language
3
9
One or two of the following courses:
3-6
English 245
Major Figures in English Literature
3
English 316
Principles and Practices of ESL
3
English 317
ESL through the Subject Areas
3
English 335
Literature of the Tudor Period
3
English 336
Literature of the Early Stuart Period
3
English 345
Restoration and Eighteenth Century Literature
3
English 367
Shakespearean Drama
3
Optional Courses
One or two of the following courses:
3-6
Communications 235
Introduction to Oral Interpretations
3
Journalism 261
Newswriting
3
Journalism 363
Magazine Article Writing
3
English 304
Advanced Composition
3
English 313
American Social Dialects
3
English 315
Writing in the Professions
3
Anthropology/English 351
Language and Culture
3
Admissions Events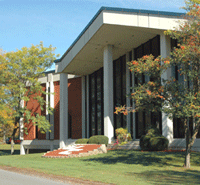 JOIN US ON CAMPUS:

EXPERIENCE UC

Meet students and faculty, tour campus, and join us for lunch.
Learn more / register


SATURDAY INFO SESSIONS
Q&A with staff followed by a campus tour.
Learn more / register
OPEN HOUSE
Learn more about programs, financial aid, student life, more.
Learn more / register
Upcoming events >


Careers in English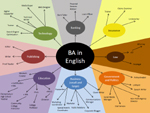 What can you do with an English degree?

View this diagram for some great options. Go >

"I learned that commas are like breaths of air; you only have so many."
"I learned that commas are like breaths of air; you only have so many."
Dana Smith '08
Share
|