Performer Profiles - Spring 2012 Season

Coming February 15, 2012:

Renaissance Viol Consort
Music


About the Performers:
Dabney Park lives in Manchester, CT and has been singing early music in a Storrs, CT a cappella 18 member chamber group since 1986. She has participated in many vocal workshops, and currently studies with Martha Oneppo in New Haven. She fell in love with the vocal qualities of the viol and since 2003 has been studying treble and bass viol with Grace Feldman and Rosamund Morley in New Haven. She participates in New York and New England regional events and summer events.

Lawrence Day has been a physics professor at Utica College for 22 years. He began playing the viola da gamba while he was a graduate student at McGill University in Montréal, Québec, Canada. While at McGill, he studied Early Music performance with Betsy Macmillan and Mary Cyr, performing on both the treble and the bass viola da gambas.

Betty Gallagher lives in Saratoga Springs and has played early music for the past 30 years, starting with the recorder. About 20 years ago she defected to the Viol, which has kept her very busy as a "new" string player. She has studied with several teachers in the Northeast, and many more at summer workshops. The viol is her delight!


Event begins at 12:30 P.M.

Library Concourse
Event calendar listing >





---
Coming February 22, 2012:

Bertha Rogers
Poet


About the Author: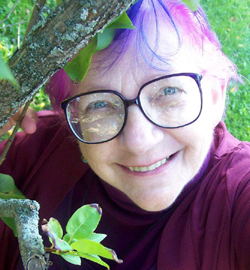 Bertha Rogers is Poet Laureate of Delaware County and founding executive director of Bright Hill Press & Literary Center in Treadwell, NY. More than 400 of her poems have been published in journals and anthologies, on Poetry Daily (poems.com) and Verse Daily (versedaily.com), and in her collections, Heart Turned Back (Salmon Poetry Publishing, Ireland, 2010), The Fourth Beast (chapbook, Snark Press, IL, 2004); A House of Corners (Three Conditions Press, Maryland Poetry Review Chapbook Contest Winner, 2000); and Sleeper, You Wake (Mellen, NY 1991). Her translation of Beowulf, the Anglo-Saxon Epic, was published in 2000 (Birch Brook Press, NY), and her translation of the riddle-poems from the Anglo-Saxon Exeter Book, Uncommon Creatures, Singing Things, is forthcoming from Birch Brook Press. She has received writing fellowships to the MacDowell Colony, the Millay Colony, Hawthornden International Writers Retreat, and others. Her poem suite "Three for Summer's End" was selected by composer Jamie Keesecker and set to music for the MacDowell/Monadnock Music for the Mountain series and performed in 2010. Her interdisciplinary exhibit (images and words in two and three dimensions) will open at Delaware County Historical Association Museum in December. She traveled to Ireland this year to read her poetry in several cities there. Rogers is also a Master Teaching Artist, teaching writing and visual arts in schools throughout New York.


Event begins at 12:30 P.M.

Macfarlane Auditorium, Deperno Hall
Event calendar listing >

Back ♦ Top of Page


---
Coming February 29, 2012:

David Moore, baritone
Sar-Shalom Strong, piano
Vocal music


About the Performers:
David Moore, baritone, retired from Utica College in 2011 and was awarded the status of Asa Gray Distinguished Emeritus Professor of Biology. He began his vocal study as an undergraduate in the Boston area with Robert Hale of the New York City Opera and Aletha Munro, resident at the New England Conservatory of Music, both of whom were also artists with the Goldovsky Opera Company. While completing his B. S. in Music, Dr. Moore sang with the Handel and Hayden Society in Boston under the direction of Thomas Dunn and performed with the Boston Philharmonia under Michael Tilson Thomas. Dr. Moore was a frequent soloist in a number of the Boston area churches including Milton, Quincy, Braintree, Woban, Waltham,and Weymouth.

After serving two years in the U. S. Army, Dr. Moore completed both an M.S. in Botany and a Ph.D. in Phycology at The Ohio State University. While a graduate student, Dr. Moore sang with the University Chorus and Touring Choir, both under the direction of Maurice Casey, and also with the Men's Glee Club under Norman Stager. While teaching at Utica College Dr. Moore was baritone soloist at First Presbyterian Church for 18 years and has been active in many musical groups in central New York. Most of Dr. Moore's scientific research over the last 40 years has focused on the biology of aquatic plants in western Lake Erie and its associated wetlands.


Sar Shalom Strong, pianist, as received accolades for his sensitive performances of both solo and collaborative repertoire in a career spanning over twenty-five years. Mr. Strong has often performed in concert with the Society for New Music, Civic Morning Musicals, and in collaboration with outstanding area and visiting musicians. He has appeared as soloist in concerti with the Utica Symphony Orchestra and the Hamilton College Orchestra, has performed frequently with the Skaneateles Festival, Cassanovia Music Festival, and from 1998-2007 he served as keyboardist for the Syracuse Symphony Orchestra. Central NY performances include Utica College and Hamilton College concerts with Rob and Lauralyn Kolb, as well as a solo performances at Utica College, a concert of piano trios in Cortland with violinist Jeremy Mastrangelo and cellist David LeDoux, a Syracuse recital with Janet Brown, and a performance of Russian music for violin and piano sponsored by the Russian Department of Colgate University. In October 2010 Mr. Strong collaborated with tenor Jon West in a benefit concert for the B Sharp Musical Club Scholarship. Mr. Strong holds degrees from Knox College and Syracuse University, and is Lecturer in Piano and Coordinator of Staff Pianists for Hamilton College.


Event begins at 12:30 P.M.

Library Concourse
Event calendar listing >

Back ♦ Top of Page


---
Coming March 7, 2012:

The Lavender Trio

Flute, Bassoon, and Clarinet

About the Performers:


Flutist Elizabeth Carville Evans holds both Bachelor and Masters degrees in Flute Performance from the New England Conservatory of Music, Boston, where she was a student of
Claude Monteux. She was a winner of the 1985 James Pappoutsakis Memorial Flute Competition, and a four time
winner of the Conservatory Gala Chamber Music Competition. She has performed as soloist and chamber musician in Boston' s Jordan Hall, the Isabelle Stewart Gardner Museum, the Boston Museum of Fine Arts, and Harvard's Sanders Theater, among others. A native of New Hartford, her early flute studies were with John Oberbrunner. She returned to the Utica area in 1987 and has since established herself as performer, teacher, and active member of the B Sharp and Etude Music Clubs. She has given solo and chamber recitals throughout the area, and performs with the Utica and Catskill Symphonies.

Bassoonist Judy Marchione holds a Bachelor of Music degree from the Cleveland Institute of Music as a student of George Goslee and Ronald Phillips and a Master of Music Performance degree from the Eastman School of Music. While at Eastman she was a student of K. David van Hoesen and Philip Kolker. She also served as K. David van Hoesn's teaching assistant which included teaching through the Continuing Education Division as well as conducting wood-wind technique classes for University of Rochester Music Education Majors. Currently Ms. Marchione performs with the Utica Symphony, Catskill Symphony, and Binghamton Philharmonic. She has performed over the years with such orchestras as the Buffalo Philharmonic, Akron Symphony, Canton Symphony, Ohio Ballet, Ohio Chamber Orchestra, Owensboro Symphony, and the Evansville Philharmonic.

Clarinetist Heather Johnsen holds a Bachelor of Music degree from The New England Conservatory as a student of Peter Hadcock and a Master of Music degree from the Cleveland Institute as a student of Robert Marcellus. Currently Ms. Johnsen is principal clarinetist in the Utica Symphony. She was formerly on the faculty and woodwind quintet at SUNY Fredonia. She has also performed with the Goldovsky Opera Company, was principal clarinetist and soloist with the American Wind Symphony and was a member of the Buffalo Creative Associates, NY. As a member of the NEC Quintet under the direction of John Heiss and Rudolf Kolisch, she performed (at Carnegie Recital Hall) and recorded the Schoenberg Woodwind Quintet. Ms. Johnsen also held a fellowship at Tanglewood and performed with the Sarasota Music Festival. Along with Leo Smit, she was chosen to perform the Copland Sextet in a 75th birthday tribute concert for the composer in NYC.


Event begins at 12:30 P.M.

Library Concourse
Event calendar listing >

Back ♦ Top of Page


---
Coming March 21, 2012:
Junior B Sharp Music Club

Talented area music students

About the Performers: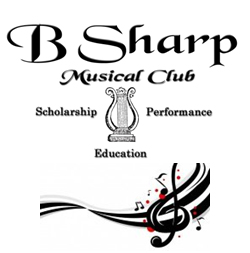 The Junior B Sharp Musical Club was established in 1916 by the Senior B Sharp Musical Club to augment the musical offerings of the schools and private teachers for talented music students in the area Through regular monthly meetings, the Jr. B Sharp Club gives its student members opportunities for solo and ensemble performance, contact with other outstanding area music students, and involvement in special feature programs and workshops presented by guest professionals.

In recent years the club has also performed at various retirement communities around the region, and has given a yearly benefit concert, raising money for Heifer Project International, the Mr. Holland's Opus Fund, the Music Therapy Project, and the music program at the House of the Good Shepherd. www.bsharpcny.org


Event begins at 12:30 P.M.
Library Concourse
Event calendar listing >

Back ♦ Top of Page


---
Coming March 28, 2012:
Sabra Loomis and Susan Sindall Schickele

Poets

About the Authors:


Sabra Loomis's most recent collection of poems, House Held Together by Winds, was published by Harper Collins in 2008. She is also the author of Rosetree and two chapbooks of poetry. In addition, her poems have appeared in literary journals and magazines including American Poetry Review, American Voice, Cincinnati Poetry Review, Heliotrope, Lumina, Cyphers, and St. Ann's Review. Ms. Loomis has received awards from the Artists Foundation, the Yeats Society, and the British Council, as well as fellowships from Yaddo and the MacDowell Colony. (Photo of Sabra by Lynn Saville.)

Susan Sindall Schickele, a former dancer and teacher of
dance, began her writing career in 1985, honing her craft under the tutelage of Jean Valentine, Robert Bly, and Michael Burkard. She has won numerous poetry awards, including residencies at the MacDowell Colony, and her poems have appeared in journal such as West Branch, The Kenyon Review, Prairie Schooner, The Seattle Review, Negative Capability, Pivot, Salamander, Ailanthus, 96Inc, The Fiddlehead, California State Quarterly, Helicon Nine, Poetlink Anthology, Bridges: a Jewish Feminist Journal, published by Indiana State Press, Wordthursdays Anthologies, among many others. Her two poetry collections are titled What's Left and Corona.


Event begins at 12:30 P.M.
Macfarlane Auditorium, Deperno Hall
Event calendar listing >


Back ♦ Top of Page


---
Coming April 4, 2012
Stephen Kuusisto

Memoirist and essayist

About the Author:


Stephen Kuusisto holds a distinguished University Professorship at Syracuse where he also serves as Director of the Renée Crown University Honors Program. He is the author of the memoir Planet of the Blind (a New York Times "notable book of the year") and a collection of essays Eavesdropping: A Life by Ear. He is also the author of a collection of poems: Only Bread, Only Light and most recently he has written a book length essay entitled Do Not Interrupt: A Playful Take on the Art of Conversation. He has appeared on numerous television and radio programs including The Oprah Winfrey Show, NPR, A & E, and, most important of all, Animal Planet.


Event begins at 12:30 P.M.

Macfarlane Auditorium, Deperno Hall
Event calendar listing >
Back ♦ Top of Page


---
Coming April 18, 2012:

Utica College Concert Choir

David Kolb, director
Alane Varga, accompanist



About the Performers:


Please join us for this special performance of the Utica College Choir, directed by David Kolb.

David Kolb is a graduate of Hamilton College with double concentrations in music and mathematics, and has taught math at Mohawk Valley Community College. He has directed the choir at Stone Presbyterian Church in Clinton and is currently the choral director for the Utica Maennerchor. David is also an active singer as well as a frequent performer in local theatrical productions. After several years' hiatus, the Utica College Concert Choir was reconstituted with David as its director in fall 2010. Since then the choir has presented several concerts.


Event begins at 12:30 P.M.

Library Concourse
Event calendar listing >


Back ♦ Top of Page


---
Coming April 25, 2012:

Behind the Scenes of "The End Is Near: An Intenational Exhibition of Collage"
Artist talk by Steven Specht


About the Artist:



Steven Specht Ph.D., professor of psychology at Utica College and accomplished collagist, will discuss the Barrett Gallery exhibit he curated and is participating in entitled "The End Is Near: An International Exhibition of Collage." Specht's work will be appearing in the exhibition along with that of ten highly regarded collage artists from around the world.


Event begins at 12:30 P.M.

Macfarlane Auditorium, Deperno Hall
Event calendar listing >


Back ♦ Top of Page


---
Coming May 2, 2012:

Utica College Concert Band

Michael J. DiMeo, director

About the performers:

The Utica College Concert Band has a well balanced instrumentation and includes students, local music educators, members of the Utica College staff and local community. The band, for students, can be taken as a liberal arts course for credit or just as an audit.
The Band plays music from the standard band literature that is both challenging and musically rewarding. They perform once per semester at the Professor Harry F. and Mary Ruth Jackson Lunch Hour Series. Other regular performances include an annual Concert for Veterans and a combined concert with MVCC Concert Band. The Band also performs numerous programs for local events and at senior citizen communities such as the Masonic and Presbyterian Homes.



Event begins at 12:30 P.M.

Library Concourse
Event calendar listing >


Back ♦ Top of Page


---