Performer Profiles - Fall 2013 Season

Coming September 11, 2013:

J.D. King
Gallery Talk

About the Artist:
J.D. King has worked in graphics and illustration for decades, but his source of inspiration has been painting: Synthetic Cubism, Geometric Abstraction, Pop and Minimalism. Certain specific colors and shapes are repeated throughout his work as leitmotifs. Working digitally allows J.D to achieve flawlessly flat colors, exact grids and geometric shapes. Composing adds life, the archival paper enhances warmth.

J.D says that he has learned that people crave myths. They want a story to get through a day, a year, an existence. Maybe it's a religious narrative or a political affiliation or an infatuation with a celebrity to build their life around. In a way, these prints can be Rorschach tests, people see in them what they bring to the table. Again, like a poem: a reader can take meaning from a poem that's quite different from what the poet had in mind. For him that's okay. There's a beauty in ambiguity. Despite the hard edges and bright colors in these prints, there's a mist, a mystery: shadows lurk and flit.


Event begins at 12:30 P.M.

Library Concourse
Event calendar listing >

Back ♦ Top of Page


---
Coming September 18, 2013:

Beauty and the Beast Storytellers
Storytelling

About the Performers:

Beauty and the Beast Storytellers are the husband and wife team of Mitch Weiss and Martha Hamilton. They have been winning audiences and critical acclaim throughout the United States, Canada, Europe, and Asia since 1980. Renowned for their work in teaching the art of storytelling, they are also award winning authors and recording artists.


Event begins at 12:30 P.M.
Note location:

Strebel Auditorium, Strebel Student Center
Event calendar listing >

Back ♦ Top of Page


---
Coming September 25, 2013:

Paul Quigley
Classical Guitar
About the Performer: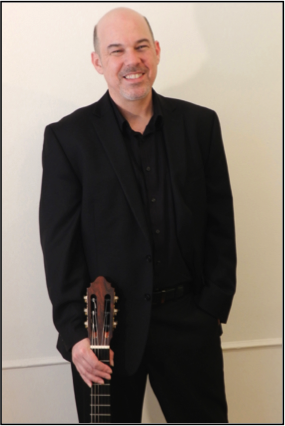 Paul Quigley began guitar studies with Tony Sano and Joel Brown before continuing his studies at Manhattan School of Music where he earned both B.M. and M.M. degrees under the tutelage of Norbert Kraft, Mark Delpriora, and David Starobin. While at Manhattan School, Paul performed for David Russell, Eliot Fisk, Nicholas Goluses, David Tanenbaum, Magnus Anderson, and Luis Zea. He was a finalist in the Artists International Auditions held in New York City and recently performed on board the Queen Elizabeth II World Cruise from Los Angeles to Auckland, New Zealand, the Queen Mary II from New York to Southampton, England, and the Crystal Symphony sailing from LA California to Puerto Vallarta, Mexico.

Paul has performed in New York City at The Spanish Institute and The Riverside Church. Chamber music concerts include Lang Concert Hall at Hunter College, the Interfaith Concert Series in New York with Mark Delpriora, SUNY Cobleskill Chamber Music Series, Bowdoin Summer Chamber Music Festival, and most recently in Basel, Switzerland with flutist Renee Brodwin-Koch. Recent solo engagements have included Shakespeare & Company, Lenox, MA. and the Classical Guitar Society of Upstate New York.

Paul Quigley is a member of the Finger Lakes Guitar Quartet and is currently on the faculty of Schenectady County Community College, The College of Saint Rose and SUNY Adirondack where he teaches classical and electric guitar.


Event begins at 12:30 P.M.

Library Concourse
Event calendar listing >


Back ♦ Top of Page


---
Coming October 2, 2013:

Julian Toha


Piano

About the Performer: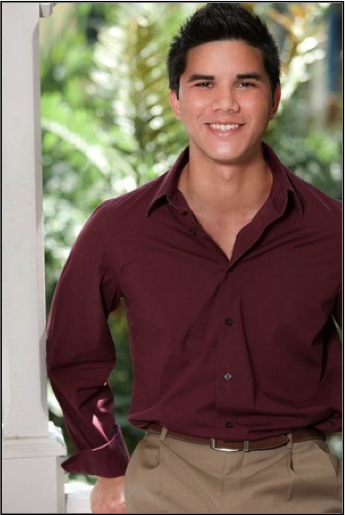 Julian Toha, multimedia performance artist and contemporary Pianist, is known for his passionate performances, poetic imagination, and technical command, American pianist Julian has acquired a reputation as an exciting young artist of the 21st century. As a soloist and chamber musician, he has inspired audiences throughout the United States, as well as abroad, with his highly emotional and original interpretations. With a gift as an engaging pianist who plays from the heart, his memorable concerts have received wide acclaim. When asked about his goal as a artist, Toha answered, "I just want the audience to fall in love."

In January 2009, Toha premiered with the Ars Flores Symphony Orchestra performing the Samuel Barber Concerto for Piano and Orchestra, Op. 38. He was invited to perform after winning first place in their 7th Annual Young Artist Concerto Competition. In February, he performed the same work with the Florida State University Philharmonia, after winning the 2008 Young Artist Competition at the Florida State University College of Music. Also in February, he placed second and received the Max Kaplan Award in the LaGrange Symphony Orchestra Young Artists Competition. In March 2009, Toha entered the Eastern Connecticut Symphony Orchestra Instrumental Competition. While competing with the top musicians from across the nation, he was the only pianist selected to advance to the final round. In April, Toha was nominated and named the 2009 Presser Scholar.

With the overwhelming success that Toha has achieved, he has taken his abilities to Europe, playing solo concerts in four countries: Italy, Spain, France, and Germany, and looks forward to sharing his love for music with new audiences. Upon returning to the states in September, Toha will embark on a six weeks domestic tour, beginning here in Central New York. Toha is currently finishing his Masters in Piano Performance at the Royal College of Music in London, England.


Event begins at 12:30 P.M.

Library Concourse
Event calendar listing >

Back ♦ Top of Page


---
Coming October 9, 2013:
Susan Deer Cloud

Poet

About the Author: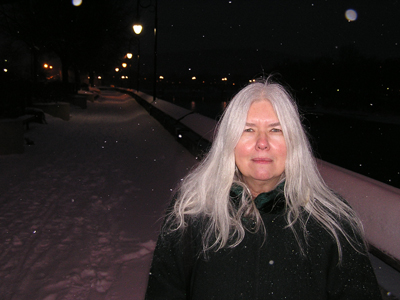 Susan Deer Cloud is a mixed lineage Catskill Indian of Mohawk/Blackfoot and some Seneca lineage. Although she grew up in mountain isolation in the old way, she has since traveled extensively and lived abroad. She has a B.A. and M.A. in Literature and Creative Writing from Binghamton University and an MFA in Creative Writing from Goddard College. She has taught as a lecturer at Binghamton University, Broome Community College, and Holyoke Community College, was Writer-in-Residence at the Gloucester Writers Center and participated in the Massachusetts Poetry Festival in 2012. Deer Cloud has also received various awards and fellowships, including a National Endowment for the Arts Literature Fellowship, an Elizabeth George Foundation Grant, two New York State Foundation for the Arts Fellowships (most recent one a 2011 NYFA Fellowship, a Chenango County Council for the Arts Literature Grant, First Prize in Allen Ginsberg Poetry Competition (twice), Prairie Schooner's Readers' Choice Award, and Native American Wordcraft Circle Editor's Award for her multicultural anthology Confluence.


Event begins at 12:30 P.M.
Macfarlane Auditorium, Deperno Hall
Event calendar listing >


Back ♦ Top of Page


---
Coming October 16, 2013:
Monk Rowe & Ann Carey Jazz Duo

Jazz
About the Performers:

Monk Rowe (piano) has carved an interesting niche for himself in the Central New York area, performing frequently as a solo pianist and as a saxophonist with a variety of ensembles. He is often found performing with The Roots of Rock & Roll or leading his own trio. Monk is a member of Hamilton College's adjunct faculty for saxophone instruction, and since 1995, has been Director of the Hamilton College Jazz Archive. Monk composed and recorded a series of tunes written for and dedicated to nine of the artists interviewed for the archive. The CD, entitled Jazz Life contains compositions recorded by Monk along with six respected jazz musicians: Wendell Brunious (trumpet and flugelhorn), Keter Betts (bass), Dennis Mackrel (drums), Rick Montalbano (piano), Jerome Richardson (alto sax), and Bill Watrous (trombone).

Formerly its Artistic Director, Monk is also involved in aesthetic education through his participation in the Stanley Center for the Arts' AIE Institute. Monk also works with students and teachers in Utica and the surrounding school districts and is frequently a guest teaching artist at similar institutes around the country. Monk is a prolific writer and arranger, and has produced various projects in the Central New York area, including music for a children's play, The Unicorn's Magic, theatrical rock work, arrangements for the Utica Symphony, the Syracuse University Jazz Ensemble, The Lavender Trio, Oswego College Solid State Jazz Ensemble, and a 1989 CD release
entitled Out Standing in his Field consisting of original contemporary jazz compositions.

Ann Carey (voice) has sung in various vocal genres over the past 35 years including disco, pop, rock, and musical theater. Local bands she has fronted as the singer include Steppin' Out, Blue Street, and Ted Radley and Company. She began to sing songs of the American Song Book with local ensemble Puttin' On the Ritz. Aside from working with Monk, most recently she has been performing jazz and pop standards with musicians such as Rick Montalbano and she still performs with the Ritz.


Event begins at 12:30 P.M.
Library Concourse
Event calendar listing >


Back ♦ Top of Page


---
Coming October 23, 2013
Sar-Shalom Strong, piano; Anne McIntyre, violin

The music of Louis Angelini

About the Performers:


Sar-Shalom Strong is well known to east coast audiences as both a soloist and a collaborative pianist. In a career spanning over 27 years, he has had the privilege of collaborating with international artists such as flutists Judith Mendenhall and Gary Shocker, trombonist Joseph Alessi, violinist Sarah Crocker, singers Helen Boatwright, Peter Vandergraaf, and Sanford Sylvan, as well as multitudes of fine musicians who live and perform throughout upstate New York. Locally he performs with the Society for New Music, where he has been involved in premiere of many new works, and also appears regularly on programs of Civic Morning musicals, the Skaneateles Festival, A Little Summer Music, The Oasis Center of Syracuse, Hamilton Copllege, and Utica College. He has performed orchestral keyboard with virtually all the orchestras in the area, most notably with the Syracuse Symphony Orchestra, and is a founding member of both the Jewell Piano Trio and the Southwick Trio. Recorded performances with the Society for New Music on Innova Records and with soprano Janet Brown on Russetbrush Records have met with considerable acclaim.

A native of Utica, Mr. Strong holds degrees from Knox College and Syracuse University, and is Lecturer in Piano and Coordinator of Staff Pianists for Hamilton College.


Anne McIntyre, violinist, began playing violin in a family string quartet while growing up in Ohio. Before moving to Central New York she attended the Tanglewood Music Institute and participated in both the Taos Chamber Music Festival and the Spoleto Festival. Ann currently lives in Camillus with her husband and two children. She graduated from Indiana University where she studied with Paul Biss and Josef Gingold. Ann has worked and recorded with Society for New Music since 2007, and performed in a concert broadcast of NPR-Performance Today. She also enjoys musical theater and has been the violinist for Merry-Go-Round Theater since 2005. In addition to teaching locally she was a member of the Syracuse Symphony Orchestra violin section for ten years. Ann was also a founding member and first violinist of the Seneca String Quartet for 27 years, and currently enjoys performing a variety of chamber music.


Event begins at 12:30 P.M.

Library Concourse
Event calendar listing >
Back ♦ Top of Page


---
Coming October 30, 2013:

J. Robert Lennon

Writer
About the Author:


J. Robert Lennon is the author of a story collection, Pieces For The Left Hand, and seven novels, including Mailman, Castle, and Familiar. He holds an MFA from the University of Montana, and has published short fiction in The New Yorker, Harper's, Playboy, Granta, The Paris Review, Electric Literature, and elsewhere. He has been anthologized in Best American Short Stories, Best American Nonrequired Reading, and Prize Stories: The O. Henry Awards, and his story "The Rememberer" inspired the CBS detective series Unforgettable. He hosts the podcast Writers at Cornell, and co-hosts another, Lunch Box, with poet Ed Skoog. His book reviews have appeared in The New York Times Book Review, The Guardian, and The London Review of Books, and he lives in Ithaca, New York, where he teaches writing at Cornell University.


Event begins at 12:30 P.M.

Macfarlane Auditorium, Deperno Hall
Event calendar listing >


Back ♦ Top of Page


---
Coming November 13, 2013:

Philip Fried

Poet
About the Author:
Philip Fried is a New York-based poet and editor of The Manhattan Review. His most recent work is Early/Late: New and Selected Poems, published by Salmon in 2011. This work draws from previous books as well as presents new work in a section titled 'The Emanation Crunch.' As D. Nurkse wrote of Cohort, these new poems 'opens exciting territory where poems haven't dared to venture' the toxic side of the Information Age as it veers out of control.' Fried's poems have also been widely published in journals and have appeared in many anthologies, including Salmon: A Journey in Poetry, Poems 1981 - 2007 and Poetry After 9-11: An Anthology of New York Poets. In 1997 Fried collaborated with his wife, the fine-art photographer Lynn Saville, on a volume combining her nocturnal photographs with poetry from around the world: Acquainted with the Night (Rizzoli).


Event begins at 12:30 P.M.

Macfarlane Auditorium, Deperno Hall
Event calendar listing >


Back ♦ Top of Page


---
Coming November 20, 2013:

Utica College Concert Choir

David Kolb, director
Alane Varga, accompanist


About the Performers:


Please join us for this special performance of the Utica College Choir, directed by David Kolb.


David Kolb is a graduate of Hamilton College with double concentrations in music and mathematics, has taught math at Mohawk Valley Community College, and directed choirs for the Utica Maennerchor and Stone Presbyterian Church in Clinton. He is currently the Director of Music for First Presbyterian Church in Rome. David is also a frequent performer in local theatrical productions and sings with the local music ensemble Above Standards, David was a featured soloist in the production of Gian Carlo Menotti's Amahl and the Night Visitors in Syracuse last December, and in the Masterworks Chorale's performance of Ralph Vaughan Williams Fanstasy on Christmas Carols performed at Hamilton College. After several years' hiatus, the Utica College Concert Choir was reconstituted in 2010 with David as its director.


Alane Varga, piano accompanist, began her career at Utica College in fall 1983, as a counselor in the Academic Support Services. She was cofounder with Dr. Della Ferguson of the Womyn's Resource Center at Utica College. In 2011, Alane was appointed Dean of Students at Utica College. She has been musically active as an accompanist in a range of venues, including community coffeehouses, musicals performed at Utica College reflecting her love of Broadway, and in the Professor Harry F. and Mary Ruth Jackson Utica College Lunch Hour Series.


Event begins at 12:30 P.M.

Library Concourse
Event calendar listing >


Back ♦ Top of Page


---
Coming December 4, 2013:

Utica College Concert Band

Michael J. DiMeo, director

About the performers:

The Utica College Concert Band was founded by Louis Angelini in 1981. Frank Galime directed the band until his retirement. Currently the band is directed by Michael J. DiMeo, retired director of bands from New Hartford High School.

The band has a well balanced instrumentation and a membership which includes students, local music educators, as well as members of the Utica College staff and local community. The band, for students, can be taken as a liberal arts course for credit or just as an audit.

The Utica College Concert Band programs a wide range of music from the standard band literature that is both challenging and musically rewarding. They usually perform once per semester at the Professor Harry F. and Mary Ruth Jackson Lunch Hour Series. Other regular performances include an annual Concert for Veterans and a combined concert with MVCC Concert Band. The Band also performs programs for local events and at senior citizen communities such as the Masonic and Presbyterian Homes.


Event begins at 12:30 P.M.

Library Concourse
Event calendar listing >


Back ♦ Top of Page


---