Performer Profiles - Fall 2012 Season

Coming September 12, 2012:

Jewel Winds Quintet
Music

About the Performers:
Jewel Winds, based in Central NY, was formed in the spring of 2009. The group frequently performs at a variety of venues throughout the Utica, Rome and Mohawk Valley areas. The quintet has developed a varied repertoire which includes standard woodwind quintet literature, pops, new music, sacred and holiday selections, as well as children's selections.

Janelle Snell Bookhout (oboe) is currently an adjunct professor of music at Herkimer County Community College, and maintains a private woodwind studio. She has performed in the Bella Sonora Woodwind Quintet, Equinox Quintet, and the Dolgeville Faculty Jazz Ensemble.

Cornelia Brewster (flute) has performed as a member of the Birmingham Symphony Orchestra in Birmingham, Alabama, the Utica Symphony Orchestra and the Syracuse Symphony Orchestra. Ms. Brewster taught at Kansas State College in Pittsburgh, Kansas; Kirkland and Hamilton Colleges; and is currently an instructor of flute at Syracuse University.

Judy Marchione (bassoon) is the second bassoonist of the Catskill Symphony, and performs with the Utica Symphony, Schenectady Symphony, Colgate Orchestra, and Binghamton Philharmonic. She has performed over the years with such orchestras as the Buffalo Philharmonic, Akron Symphony, Canton Symphony, Ohio Ballet, Ohio Chamber Orchestra, Owensboro Symphony, and the Evansville Philharmonic.

Colleen O'Neil (clarinet) has taught instrumental music (band) in the public schools for nearly twenty years, and is currently a music teacher at Rome Catholic School. She has played previously in the Utica and Catskill Symphony Orchestras. In 2005, Colleen co-founded the Rome Concert Band, the region's only professional wind ensemble, and continues to perform with the band on a regular basis.

Claire Tuxill McKenney (French horn) a native of Syracuse, received her Bachelor's in performance from SUNY Fredonia and her Master's Degree in performance at The Ohio State University. Claire has performed with the Symphony Syracuse, Syracuse Opera Company, as well as the Utica, Schenectady and Catskill Symphony Orchestras, and the Binghamton Philharmonic. Currently, Claire freelances in the greater CNY area and enjoys teaching in a busy studio of talented horn students.

Jewel Winds will be accompanied on piano by Ann Kocuba. Ann is a graduate of Syracuse University, holding a BS degree in Music Education and a Masters of Music degree in keyboard accompanying. After retiring from 33 years of teaching in public education, Ann has been accompanist for the Mohawk Valley Choral Society, organist for both St. Francis de Sales Church in Little Falls and as an adjunct faculty member of the music department at Herkimer County Community College where she teaches voice and piano, as well as private teaching in Herkimer.


Event begins at 12:30 P.M.

Library Concourse
Event calendar listing >

Back ♦ Top of Page


---
Coming September 19, 2012:

Jon Chopan
Prose writer

About the Author:


Author Michael Martone calls Jon Chopan "the Chuck Close of fiction" and describes his most recent work, Pulled From The River, as a "brilliantly vivid collection" containing "startled struck renderings of the hyper-real." Chopan lives in St. Petersburg, Florida, where he teaches creative writing at Eckert College. In the summer he spends his time in Rochester, NY, building decks with C&R Construction.


Event begins at 12:30 P.M.

Macfarlane Auditorium, Deperno Hall
Event calendar listing >

Back ♦ Top of Page


---
Coming October 3, 2012:

Sheba Karim
Writer
About the Author:


Sheba Karim's most recent work is the young adult novel Skunk Girl, which Kirkus Reviews praised as "rife with smart, self-deprecating humor." A native of Catskill, NY, and a graduate of New York University School of Law and the Iowa Writers' Workshop, she is currently working on a historical novel set in 13th century India.


Event begins at 12:30 P.M.

Macfarlane Auditorium, Deperno Hall
Event calendar listing >


Back ♦ Top of Page


---
Coming October 10, 2012:

Dan Fusco

History of pianos and piano manufacturing in Utica

About the Presenter: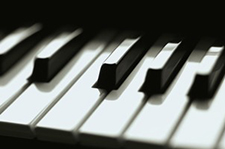 Dan Fusco graduated from Perkins Institute of Piano Technology in 1979 and spent the next three years traveling throughout the United States and Europe researching the art of piano building. He established the Grand Workshoppe Piano Co., Inc. in New Hartford and, taking what he learned at various piano factories, he designed original innovations for the applied trade of piano rebuilding. His clients have included Mistislav Rostropovich, Peter Gabriel, Ronnie Milsap, Kenny Rodgers, John Denver, Hank Jones, as well as the Manhattan School of Music, Julliard School, and The Eastman School of Music.

For Dan, pianos are amazing, living amazing instruments, responding to the environment around them and the care they receive. He will discuss piano care and maintenance as well as the importance of central New York with its rich history of piano manufacturing and the array of industries such as forest, steel, felt, leather, ivory, plastic, chemical, and paint industries that supported that manufacture.


Event begins at 12:30 P.M.

Library Concourse
Event calendar listing >

Back ♦ Top of Page


---
Coming October 17, 2012:
Eleanor Henderson

Fiction writer

About the Author: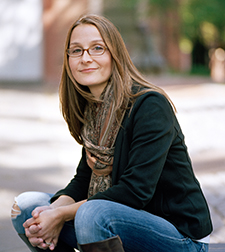 Eleanor Henderson was born in Greece, grew up in Florida, and attended Middlebury College and the University of Virginia, where she received her MFA in 2005. Her fiction has appeared in Agni, North American Review, Ninth Letter, Columbia, and Salon, among other publications. Her story "The Farms" was nominated for a Pushcart and selected by Alice Sebold for The Best American Short Stories 2009. Her nonfiction has appeared in The New York Times, The Wall Street Journal, All Things Considered, Poets & Writers (where she was a contributing editor), and The Virginia Quarterly Review (where she was the chair of the fiction board).

From 2006 to 2010 she taught at James Madison University in Virginia. Now an assistant professor at Ithaca College, she lives in Ithaca, New York, with her husband, Aaron, and sons Nico and Henry. Henderson's first novel, Ten Thousand Saints, is published by HarperCollins/Ecco. "Henderson does not hold back once: she writes the hell out of every moment, every scene, every perspective, every fleeting impression, every impulse and desire." – New York Times Book Review


Event begins at 12:30 P.M.
Macfarlane Auditorium, Deperno Hall
Event calendar listing >


Back ♦ Top of Page


---
Coming October 24, 2012:
Carmen Caramanica Jazz Trio

Jazz
About the Performers: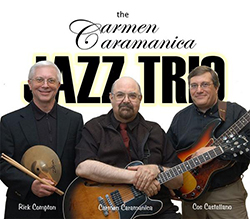 Carmen Caramanica (guitar) has enjoyed a long career as a Jazz guitarist, former musical director/arranger and conductor for jazz/blues singer Lou Rawls and other touring shows, including Raquel Welch and Tony Orlando. Carmen performed on the NBC Tonight Show with host Johnny Carson hosting and Doc Severinson's big band and various TV shows like Mike Douglas, Merv Griffin, Barbara Mandrell, as well as movie scores for MGM, Paramount pictures, recording for Casa Blanca, Bell Records.

Rick Compton (percussion) has played with some great names in jazz, including Gary Burton, Marian McPartland, Marvin Stamm, Urbie Green, Joe Farrell, Clark Terry, Joe Williams, and Slam Stewart, plus he has played in ensembles conducted by Chuck Mangione, Hank Levy, Leon Breeden, and Chick Esposito. He is Percussion Specialist for the Utica City School District, and has also taught at Binghamton University and Hamilton College.

Cosmo Castellano (bass guitar) has performed on TV as well as also backed up shows for Fred Travolina, Al Martino, comedian Pat Cooper, Roger Williams, and the Utica Symphony Orchestra. While in high school, Cosmo filled the guitar chair in the first New York All-State Jazz Ensemble directed by Leon Breeden. He has played with several jazz stars, including Marion McPartland, drummer Ed Shaughnessy and trumpeter Bob McCoy (both of Tonight Show fame).


Event begins at 12:30 P.M.
Library Concourse
Event calendar listing >


Back ♦ Top of Page


---
Coming October 31, 2012
Karlinda Caldicott

Harp

About the Performer: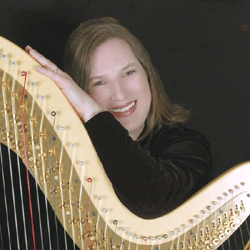 Karlinda Caldicott has performed for over 20 years as a versatile musician, playing the pedal and celtic harp. Former Principal Harpist with the Albany Symphony Orchestra, Ms. Caldicott has appeared as soloist and principal harpist with the Schenectady, Catskill, Utica, Berkshire, Binghamton, Erie, Wheeling, and Akron Symphony Orchestras, as well as with the North Carolina Symphony and Glimmerglass Opera Festival orchestras. Ms. Caldicott's performance of concertos by Handel, Mozart, Debussy and Caplet are highly acclaimed. She has toured in Europe with the New York Harp Ensemble and in the U.S. with flutist Jan Vinci in their duo, Iridescence. She is currently harp instructor at Hartwick College and The College of Saint Rose, and also teaches privately in the Capital Region.


Event begins at 12:30 P.M.

Library Concourse
Event calendar listing >
Back ♦ Top of Page


---
Coming November 7, 2012:

Juliana Gray

Poet


About the Author:



Juliana Gray's second poetry collection, Roleplay, won the 2010 Orphic Prize and was recently published by Dream Horse Press. Recent poems have appeared in or are forthcoming from Barrow Street, Measure, 32 Poems, Waccamaw and elsewhere. An Alabama native, Gray lives in western New York and is an associate professor of English at Alfred University.


Event begins at 12:30 P.M.

Macfarlane Auditorium, Deperno Hall
Event calendar listing >


Back ♦ Top of Page


---
Coming November 28, 2012:

Utica College Concert Choir

David Kolb, director
Alane Varga, accompanist



About the Performers:


Please join us for this special performance of the Utica College Choir, directed by David Kolb.

David Kolb is a graduate of Hamilton College with double concentrations in music and mathematics, and has taught math at Mohawk Valley Community College. He has directed the choir at Stone Presbyterian Church in Clinton and is currently the choral director for the Utica Maennerchor. David is also an active singer as well as a frequent performer in local theatrical productions. After several years' hiatus, the Utica College Concert Choir was reconstituted with David as its director in fall 2010. Since then he has expanded the choir as well as its repertoire, and as established an active performance schedule.


Alane Varga, piano accompanist, began her career at Utica College in fall 1983, as a counselor in the Academic Support Services. She was cofounder with Dr. Della Ferguson of the Womyn's Resource Center at Utica College. In 2011, Alane was appointed Dean of Students at Utica College. She has been musically active as an accompanist in a range of venues, including community coffeehouses, musicals performed at Utica College reflecting her love of Broadway, and in the Professor Harry F. and Mary Ruth Jackson Utica College Lunch Hour Series.


Event begins at 12:30 P.M.

Library Concourse
Event calendar listing >


Back ♦ Top of Page


---
Coming December 5, 2012:

Utica College Concert Band

Michael J. DiMeo, director

About the performers:

The Utica College Concert Band includes students, local music educators, members of the UC staff and local community. Its director, Michael J. DiMeo, received his B.S. and M.S. in Music Education from the Crane School of Music at SUNY Potsdam. After 30 years as an educator in Westmoreland Central School and New Hartford High School, he retired in 2002 and is an adjunct Professor of Music at Utica College. In addition to directing the Utica College Concert Band, Mike also conducts the New Hartford Citizens Band in the summer and regularly performs as a member of the band "Classified."

The Utica College band has a well balanced instrumentation, performing music from the standard band literature that is both challenging and musically rewarding. They perform regularly at the Professor Harry F. and Mary Ruth Jackson Lunch Hour Series. Other regular performances include an annual Concert for Veterans and a combined concert with MVCC Concert Band. The Band also performs numerous programs for local events and at senior citizen communities such as the Masonic and Presbyterian Homes.


Event begins at 12:30 P.M.

Library Concourse
Event calendar listing >


Back ♦ Top of Page


---